IBSA Wins iAward for the 2nd Year in a Row – 5 June 2013
Last night, the Victorian Minister for Technology and Assistant Treasurer – Gordon Rich-Phillips announced the State winners of the 2013 Innovation in Technology (iAwards).  Internet Business Systems Australia received two nominations in the eGovernment category and won the award for the SACStat project for the Department of Justice (Sentencing Advisory Council).
Pictured Below (Left to Right) – Victorian Minister for Technology and Assistant Treasurer – Gordon Rich-Phillips, David Brykman – CEO of Internet Business Systems Australia and Stephen Farrow – CEO of Sentencing Advisory Council.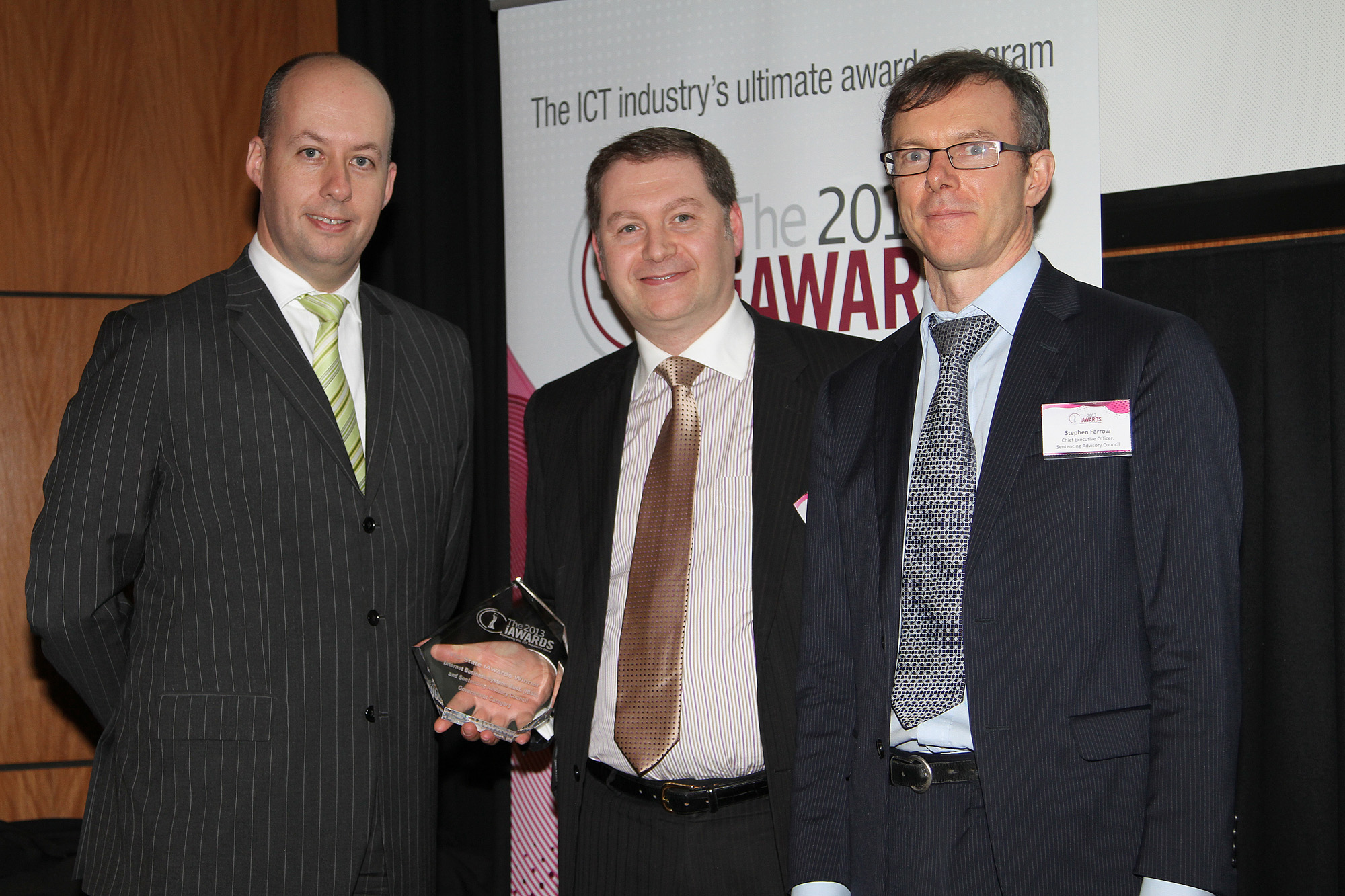 This is a fantastic result for both IBSA and the Sentencing Advisory Council (SAC), and we both look forward to participating in the next phase of the program, which is the National awards. This is the second year in a row that IBSA has been recognised at the iAwards for our innovation and quality. 
Below the Honourable Robert Clarke, Attorney-General, Minister for Finance and Minister for Industrial Relations comments on the solution:
Below Professor Arie Freiberg discusses the importance of the SACStat solution:
The iAward is presented for outstanding ICT innovation dedicated to delivering improved government service delivery to the community.  In the words of the judging panel, they received an outstanding number of quality nominations and they were inspired by the caliber of ICT innovation that was nominated. The minister commented in his address that the iAwards theme of "Driving Productivity through Innovation" was key to the success of Australia at a state and national level.
Chief Judge, Jim Ellis, AO, commented on the calibre of this year's iAwards winners stating, "The iAwards focuses on innovation, so it's no surprise that this year's winning entries clearly differentiated and demonstrated uniqueness in their category as the best in their state."
Mr Ellis led more than 80 judges  for  this year's iAwards program. "All of the Victorian winners are shining examples of their local industry," he added.
Below David and Stephen talk briefly about their organisations, the award and the SACStat solution: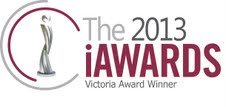 Contact:
Norm McMurtrie: +613 8807 5200