FinanceManager is a complete end-to-end solution for automated finance.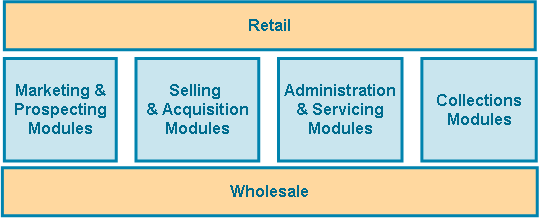 FinanceManager is a powerful collection of more than 20 modules designed to manage business processes and information within the finance organisation. It provides new methods for marketing and selling as well as providing innovative tools to manage back-office leasing and lending processes. These are supported by powerful reporting and analytic capabilities.
Many of our clients no longer need to maintain cumbersome legacy systems or manual procedures. Individual modules can be configured to work with existing systems or with other FinanceManager modules.
The entire finance process can be automated, from the first consultation to the completion of the contract. Business efficiency can also be achieved with the aid of self-service, workflow management and integration features.
With the help of FinanceManager, you can operate in a paperless environment and ensure that information is secure. IBSA FinanceManager is completely web-based, and user friendly. It can integrate and interact completely with your current systems. It also runs on industry standard architecture.
For an obligation-free consultation and demonstration, please contact our office.