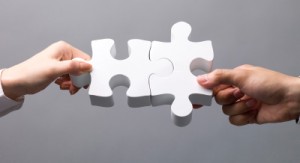 As a Microsoft Partner, we have a dedicated team of Microsoft Certified SharePoint professionals that provide services covering end-to-end delivery. Our experience is comprehensive and has been gained from clients as diverse as Tennis Australia, Plan Australia and the Department of Education and Early Childhood Development's 80,000 user intranet. 
Our SharePoint implementations have included:
Internet facing corporate sites
Business-critical applications
SharePoint Online Sites
The IBSA Difference:  Our expertise extends beyond mere SharePoint implementation:
Blended Experience: . We have over a decade of experience in the practical management of technical projects and we have deep technical expertise, especially in the Microsoft technology stack. We bring this blend of management and technical capability to every engagement
 
Flexibility and Speed: An Agile process, the ability to perform activities in parallel and provide you more options
 
Value for Money: Our holistic approach delivers for a lower 'total project cost' because it is supported by an integrated multi-disciplinary team. We eliminate much overhead and enable parallel tasking while maximising the qualitative outcomes. Our team features:
User Experience (UX) capability 
A unique methodology that integrates UX, Information Architecture, Visual Design, SharePoint
Project governance & proven methodology
Rigorous quality regime to guarantee a quality outcome.
Comprehensive capability to support related activities such as integration, custom development, commissioning and support.
Services to Assist You
We are able to assist with all aspects of the strategy development, planning, design, implementation and support of SharePoint Solutions. Some of the services we offer to assist include:
SharePoint Migration Services
SharePoint Testing
SharePoint Project Management
SharePoint Infrastructure Deployment
Office 365 Consulting and Implementation Services
Hydrid SharePoint Deployment Services
Methodology
Our methodology is proven from engagements covering a range of industries and complexities. It delivers:
Best practice based on Microsoft guidelines and our Knowledge Base compiled from numerous and diverse engagements 
Comprehensive documentation and exemplar templates
Solid planning and design
Accelerated development
Reduced risk and robust mitigation strategies.
We have developed our approach to be flexible enough to cater for the varying needs of your implementation, be it of Basic, Intermediate or Advanced complexity.
Technologies Used
Some of the tools developed by us or adopted by us from Microsoft, the community and commercial providers include:
Development Tools
Packaging Tools
Customisation Tools

Content Authoring Tools
Content Deployment Tools
Migration Tools 

Testing Tools
Accessibility Tools
Source Control Tools