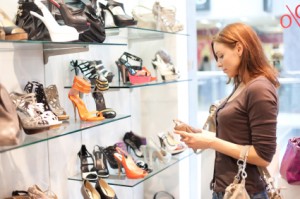 We understand the challenges faced by Retail and Franchise Groups. Coordinating large numbers of store personnel, some of which may be corporate employees and some of which may be franchise personnel is exceedingly difficult. In addition, the lack of consistency in process (and sometimes systems) can result in incomplete and incorrect information being available to support critical decision making.
IBSA has worked with organisations such as The Athlete's Foot, STA Travel and House to create solutions that provide Retail and Franchise organisations with better management capability through:
Regular and frequent communication to the stores to maintain an ongoing "dialogue" and relationship with the stores
 
A central repository of all documents and marketing information
 
A means of establishing and maintaining consistent processes across the network
 
A means of dealing with training and staff turnover
 
Tools to ensure consistent data, master price list and other operational data, where a uniform Point of Sale is not in place
 
Tools to assist with inventory management and warehousing
 
Budgeting & forecasting, rostering and forms processing
A strength of all of our solutions is that we are able to integrate them with your existing operational systems, such as the Point of Sale and ERP systems to maximise the operational efficiency of the underlying process.